The Company´s history began in Zagreb with Union, a chocolate factory established in 1911. Nowadays, Kraš is a company that is run in a modern way, successfully adapting to market challenges. The parent's operations are located in Zagreb and include the production of all three confectionery categories: chocolate, biscuits and wafers as well as candies.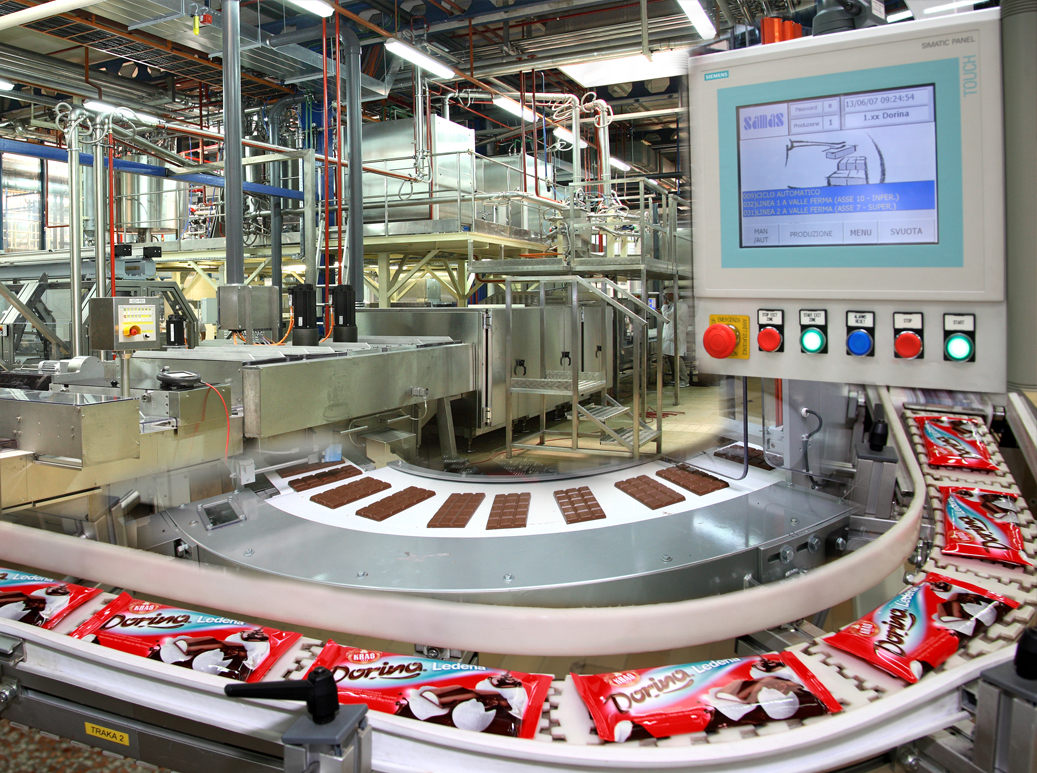 Apart from the Zagreb-located factories, Kraš owns another two biscuit and wafer factories: Karolina Osijek, situated in Croatia, and Mira Prijedor, operating in Bosnia and Herzegovina. And it is through joining together that Kraš has achieved a strategic goal of significantly increasing its share in the regional biscuit and wafer market, thus fulfilling the prerequisites to generate stronger sales of this range in other export markets.    
The entire operations are run to international standards and the strictest requirements to achieve the premium quality. More than a half of total output is sold in the domestic market, while the rest is exported.  
From its beginnings until today, Kraš has developed its manufacturing tradition founded upon the superior quality of its products and their extensive range. Due to the cutting-edge manufacturing facilities combined with knowledge and rich experience of its experts, Kraš has built its position by manufacturing high-quality treats and growing original brands. Kraš brands not only occupy the leading positions in their respective product categories but are also among the strongest brands within the FCMG categories.
Managing long-lasting and unique assets by way of their adaptation to the modern environment lies at the core of Kraš´ story. Over the years, the flagship brands of Kraš have evolved, adapted and have been given new looks, while continuously maintaining relationships with consumers and fulfilling their needs.
MEMBERS OF THE KRAŠ GROUP:
KAROLINA Osijek
Vukovarska Cesta 209A
31000 Osijek
Croatia
Phone: +385 31 512-601
Fax: +385 31 512-673
www.karolina.hr
MIRA Prijedor
Ulica kralja Aleksandra 3
79 101 Prijedor
Bosnia and Herzegovina
Phone: +387 52 232-211
Fax: +387 52 232-888
www.mira.ba
KRAŠ trgovina d.o.o. Široki Brijeg
Visoka Glavica 15
88 220 Široki Brijeg
Bosnia and Herzegovina
Phone: +387 39 852-064, 705-054
Fax: +387 39 703-334
Email: [email protected]
www.krastrgovina.com 
KRAŠCOMMERCE d.o.o., Ljubljana
Cesta na Brdo 85
1000 Ljubljana
Slovenia
Phone: +386 1 234-44-77 
Fax: +386 1 234-44-90
Email: [email protected]
www.kras-slovenija.si
KRAŠ COMMERCE DOO BEOGRAD
Palmira Toljatija 5
11070 Novi Beograd
Serbia 
Phone: +381 11 228-2732
Fax: +381 11 269-4083
Email: [email protected]
www.kras.rs
Kraškomerc KRAŠ, dooel, Skopje
Dame Gruev 3
1000 Skopje
Republic of Macedonia
Phone: +389 23 120-282, 120-286
Fax: +389 23 120-286
Email: [email protected]
www.kras.mk