Milky Zoo also got top marks from a famous football player Šime Vrsaljko, a new Animal Kingdom ambassador. In his new role, he is introducing you to Animal Kingdom Milky Zoo filled chocolate bar.    
We all know that the animals rule over the Kraš Animal Kingdom, giving joy to many generations of consumers for more than 75 years. Animal Kingdom chocolate is an iconic sweet treat that hides a wealth of knowledge on animal world within its colourful wrapper, and since this spring, animals rule over filled chocolate bars too.
The new Animal Kingdom chocolate is a filled chocolate bar with Animal Kingdom characters. Chocolaty Kroko the Croc, Amanda the Panda, Stipe the Seagull, Grace the Giraffe and Leopold the Lion feature on new chocolate bars and protect a rich milk filling in chocolate.
The best bit is that the fun is just starting when you finish off your chocolate! There is also a unique code on the inside of the wrapper you can enter into a digital Animal Kingdom Album at www.igraoni.ca, win additional prizes and get to know a digital world of Animal Kingdom.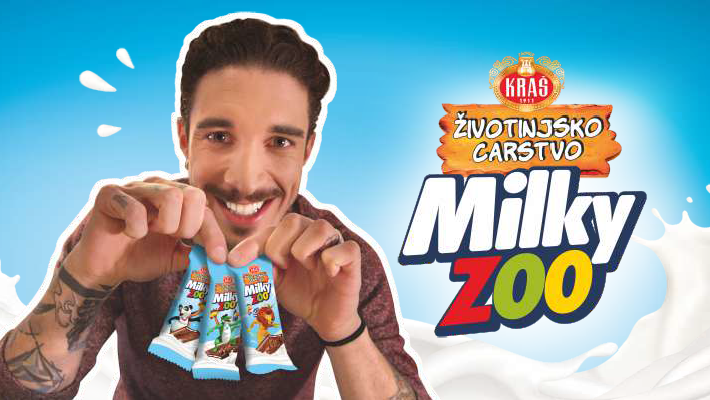 The ambassadorial role for a new Milky Zoo chocolate is given to our famous football player Šimo Vrsaljko. In a TV ad, Šime is informing a gang from the Animal Kingdom that a new chocolate bar has arrived, just in the way we are used from him – live through social media. Check out our TV ad to see how much he likes it.